I am not doing resolutions this year. I am doing intentions, since Intention is my 2020 word. I'm starting off with three (plus a daily photo challenge). I think it's doable! At least, I hope so!
Planning Meals
This is a big one. I am terrible at planning meals and shopping for only planned ingredients. I tend to wander the aisles and pick out what sounds good, or worse – ask the kids what they want – which ends up in me buying cereal, waffles and boxed mac and cheese.
For the month of January, I will plan meals for at least five days a week, and shop for only those ingredients. It will be tough since each week, I only have one kid. It doesn't pay to make a whole meal for two people, especially when I tend to skip dinner most nights.
Walking Whenever Possible
This is also going to be a tough one because it's January in Northern Minnesota. But on days when the windchill is above zero, I will at least walk for ten minutes. The benefits will outweigh the risks (I hope). I do have stairs in my house and a TV, so I am thinking of trying a yoga station on YouTube. Any suggestions?
No Soda or Coffee
I love my Mountain Dew. But now that I am pushing mid-thirties (!!) I can't keep up with the same habits I had when I was a teenager. It needs to stop and I need to replace it with water. This means no coffee, too. That one isn't as tough, because I haven't been craving coffee as much lately, and it's just too expensive to keep up this habit. I've thought about trying tea again, but it's just not my thing.
Photo A Day Challenge – 366/2020
I'm also going to be following a 366 Photo A Day prompt challenge, co-hosted by one of my favorite bloggers/Instagrammers, LaShawn! I haven't decided if I will use my Nikon, my iPhone, or both, but I'd love to do a monthly round-up at the end of each month to see all the different shots!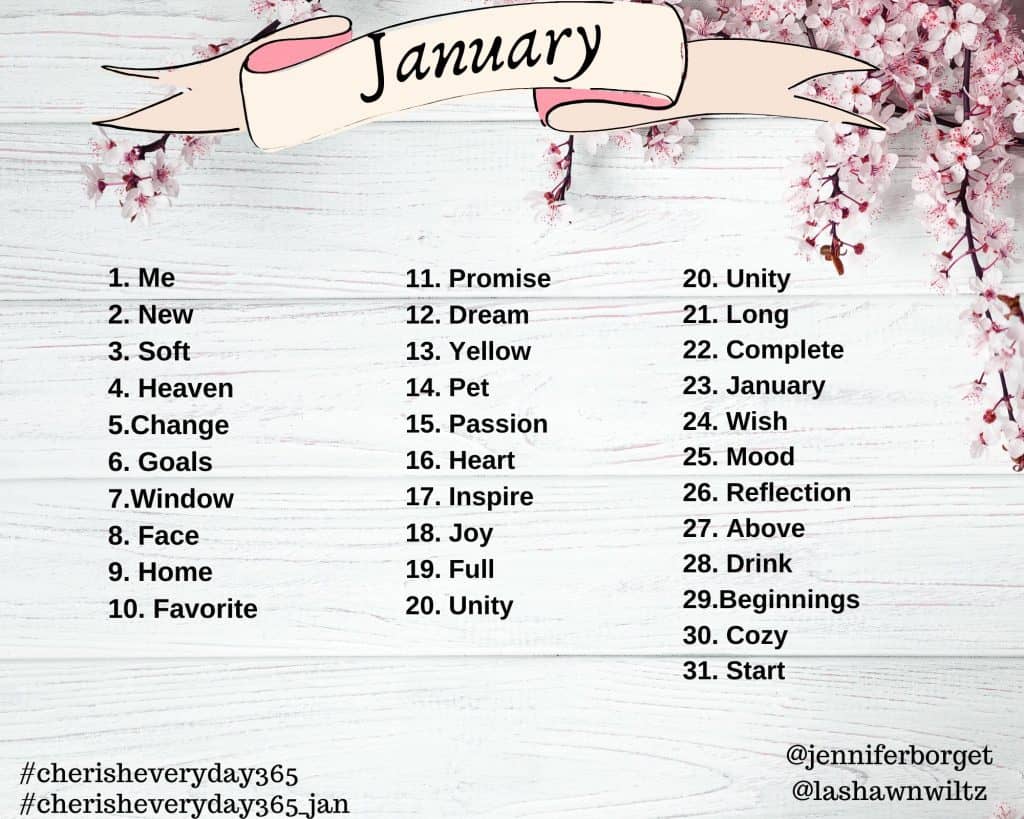 I think that's a good start to the year!